2023 saw the second Gynarchy Governance event, and already it has grown in strength.
It took the right venue and the pilot practice to fine tune some of the growing pains of last year but there is still growing and learning to be done.
On that note, one of the lessons learned was the consistent need to train the men in mostly high protocol throughout the 3 day event. Gynarchy Governance is a very unique, intense and sometimes life altering event for a slave. During (and even post) the experience itself there's a lot to absorb physically and emotionally so there has been a level of understanding from Us Gynarch's that proceedings can be a little overwhelming..
In brings the birth of Gynarchy Governance bootcamp.
I plan to hold 2 or perhaps even 3 of these Bootcamp style days in the rolling year prior to the Gynarchy Governance main 3 day event of 2024.
A bootcamp day is aimed at giving whistle stop tour of the larger Gynarchy Governance event with the vision to give slaves insight into what the annual 3 day event entails and the necessary training / experience required for those hoping to attend Gynarchy Governance 2024 and enjoy the event to the full potential.
FIRST BOOTCAMP DATE: THURSDAY 21ST SEPTEMBER 2023
The event will run from 10.30am until 6pm, starting with drill style training on the slave positions and the high protocol expectations for the event. you will then be set a timed service orientated activity which you will be assessed on by the Gynarch Queen's in charge.
Following drill training, you will then be required to serve the Gynarchy's an afternoon tea, to which you will receive "on the job" table etiquette training and what is required around meal times to high protocol expectations. Meal scraps may even make their way into the dog bowls of the slaves..
During the final few hours of the event, the slaves will be split between the sleeping quarters and the dungeon area. During your time in the sleeping quarters you will be able to experience the very same caged, locked confinement the slaves sleep in during the event. On rotation each slave will be taken from the cages to the dungeon for an approximate 45 minute period for one on one play time.
Playtime will be based upon your individual interests and kink limits which you will have specified in detail in a Google form prior to the event.
As per the main Gynarchy Governance event coming up in June 2024, you will be in the dungeon at the same time as other slaves and the other Gynarch's at this event.
IF YOU ARE NOT COMFORTABLE PLAYING IN FRONT OF OTHER MEN THIS IS NOT THE EVENT FOR YOU.
The event will be CFNM and run in high protocol for the entire day, no cheek, no exceptions.
You need to eat before you arrive, anything you are blessed with throughout the day via dog bowl for your humility training, won't be a full meal, it will be scraps, you will have access to water throughout the day.
UNLIKE the main event you will not be required to provide information such as other Professional Dominatrix referencing for screening BUT you do need to be aware this is an intense 1 day (7.5 hours) event aimed at those that identify as slaves, men that consider themselves very submissive to Women (and not just a particular Women) OR service orientated slaves.
This DOES NOT mean every application will be accepted. Those that apply politely, informatively and with genuine interest in Gynarchy will be favoured.
It DOES mean you can use this bootcamp as a reference in itself for your Gynarchy Governance event application.
The event will be held at private premises in Bedfordshire, with close by public transport routes and plenty of on street parking.
Tribute required: £500
(paid in FULL up front preferable) or £250 up front via UK bank transfer (Revolut also an option) as a place holder and the remainder of the tribute due by 1st September.
Joining Me (Mistress Tess) for the first Bootcamp instalment are two of the most formidable Women I know, and both of these Gynarchy Queen's have been present at BOTH of the previous Gynarchy Governance events therefore well versed in the event format and the expectations of the slaves.
Mistress Ava Von Medisin
Website: avavonmedisin.com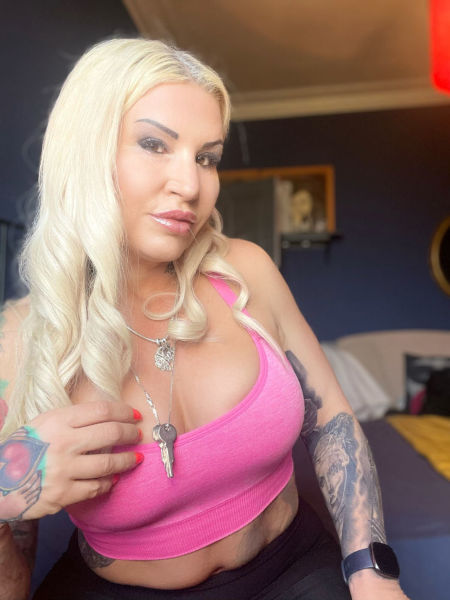 A hectic schedule including performances at Torture Garden however Ava has found time to join us at GG. Commanding respect from all those submissives worthy to find themselves in Her presence this Mistress also has the respect of Her fellow Dommes as a professional, experienced artist when it comes to all things BDSM. Enjoying the psychological as well as the physical torment Miss Ava is looking forward to extracting personal pleasure from those brave enough to attend. With an extensive range of skills and consistent elegance Ava Von Medisin adds the glamouress evil to the proceedings
Mistress Kim Rub
Website: misskimrub.com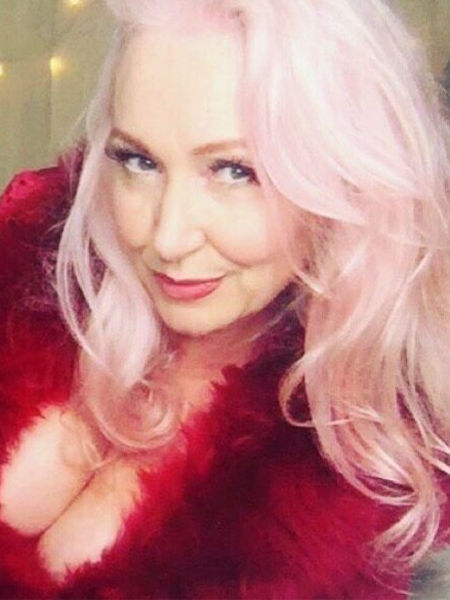 London's premier, lifestyle Mistress and rubber queen with 30 years of experience. Accomplished and skilled in the art of BDSM this is a Lady who knows what She likes, wants and expects of any potential slave. Her years of experience gift Her the ability to induct newcomers to the world of Gynarchy with ease whilst exerting Her authority over those more experienced individuals. Hugely respected on the world renowned London BDSM and fetish scenes She is responsible for the hugely successful Rubber Cult event and can be seen attending many other regular events in the UK, a true icon of the BDSM scene and fetish attire aficionado.