Now running in our established time slot of 2pm - 6pm our last bash of the year is indoors and, of course, Christmas themed.
The prolonged event time allows for the event to be eased into and a number of kinks to be explored in a relaxed and lighthearted atmosphere.
I'd very much like to add in some Christmas theme into this one as well, add to the humiliation! I'm seeing stuffings and male Xmas trees all round. Haha.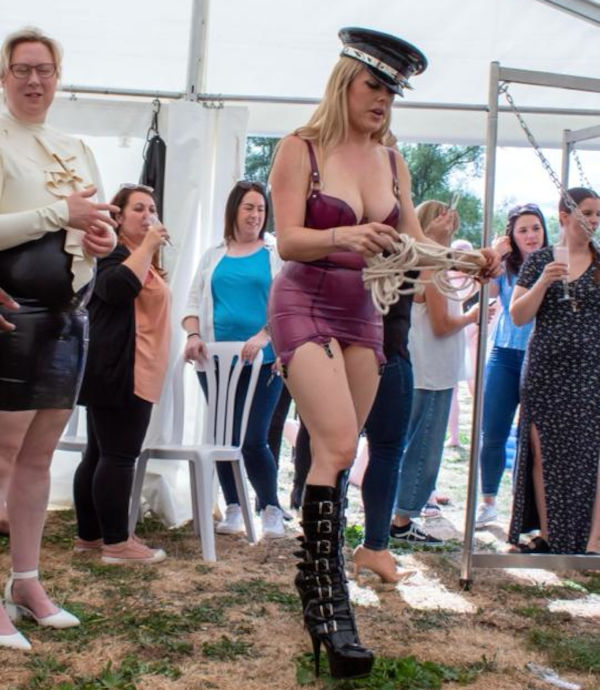 It usually starts off with some introductions, the Women love to hear the male back stories, how they got into the scene etc. I allocated the men a number so they are stripped of their name.
This Winter addition sees Me co-host with Miss Hayley Bond from London, and a very special international guest yet to be announced.
We usually break around mid point for some buffet food and to allow the men some down time. I like to then continue demonstrating with anything the Ladies may request to be shown and often some humiliating party games. I do love Me some bobbing for dildos, it's becoming a Vanilla Corruption staple!
I will stress, as I always do, the very premise of this event is HUMILIATION. All limits are adhered to, previous experience is acknowledged but you MUST be ok with humiliation. you will be stripped naked, given a number marched out in front of a large group of sniggering Women alongside other naked men, if you aren't into humiliation on a fairly medium to high level, then this event is not for you.
I've been running this event since 2016 and this Winter edition will be My 10th event, they always sell out. Many of the male attendees are regulars who come to as many events as they can such is the enjoyment that they get from it.
The tribute is £400 for the 4 hours, this is payable in full, up front, upon acceptance to My event.
To apply, you need to have either had a session or cam interview with Myself OR provide a reference of a Professional Dominatrix you have seen for events or sessions before whom I am able to contact Myself for a reference.
There is no other event of this style and magnitude in the UK and it's definitely not to be missed.