Berkshire Play Space, for Professional use
The month of September marks My new play space being open for 6 months! It has flown by and it's felt like gaining My independence after moving out of My parents home as a young adult!
To be able design it how I want it, to lay out My kit as I want and know where everything is, from the large fucking machine to the small butt plugs. A place for everything and everything in it's place.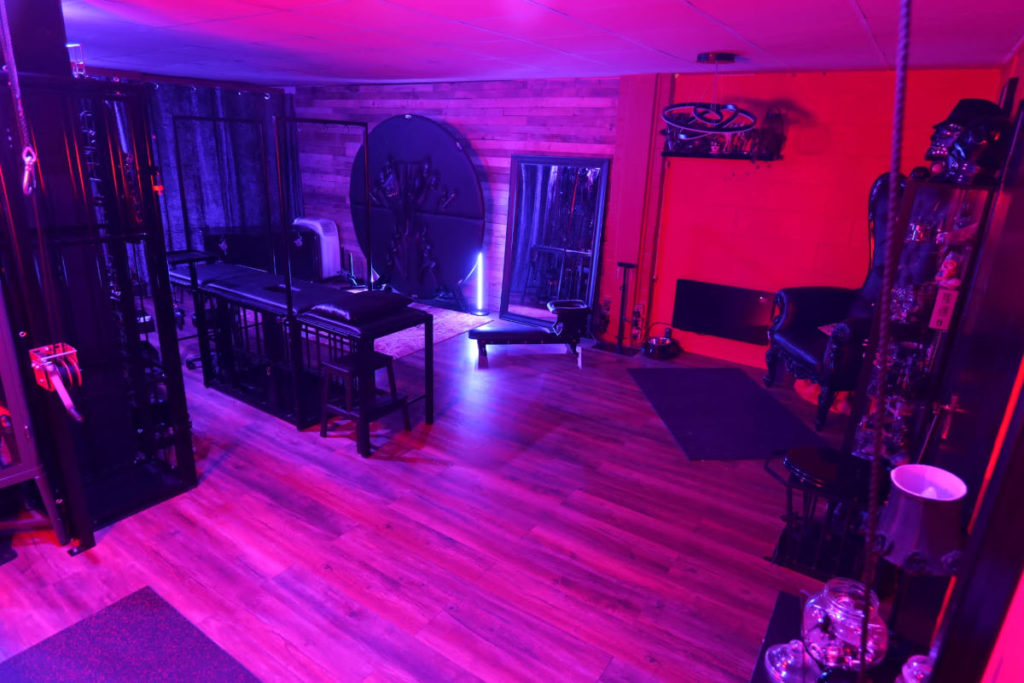 I've spent 5 years collecting dungeon furniture and equipment, those who have been following My journey for a while will know this isn't My first space. I had a play space in Leighton Buzzard circa 2018 - 2020 but the onslaught of COVID and then a relocation to a completely different county meant the closure of the Alchemy Rooms.
I didn't sell My much loved dungeon belongings, I couldn't bare it. So for the past 3 years they've been carefully packed into storage, and during that time I've gradually added pieces to it. Meaning this Dungeon 2.0 is very well equipped with everything a Professional Dominatrix could need.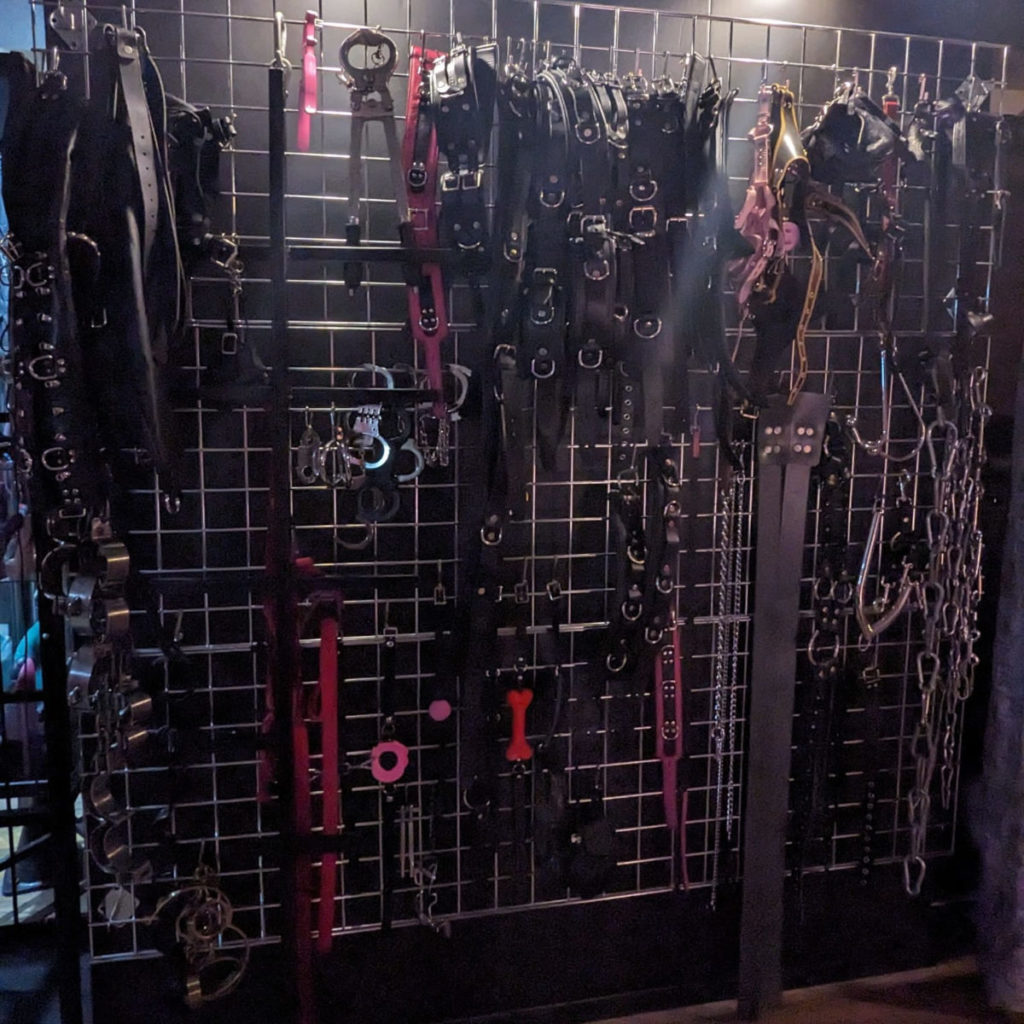 Just to list a few of the bigger dungeon pieces;
Fetters Bondage Bed with under cage
Fetters Fuck Bench
Fetters Suspension Frame (with upright suspension harness and leather swing)
Fetters Toilet Box
Fetters Bondage Wheel
Fetters Floor Bondage Board
MasterCraft Smother Bench
Cock Pillory
Bespoke human lock box / dark box (for complete tight confinement)
MIV Upright Prison bars cage
Enfettered Trample Box - on order
Bespoke Italian leather throne
Fucking Machine
Leather sleep sacks x 2 different styles
Latex sleep sacks x 4 different styles (including an inflatable one)
As well as a plethora of smaller toys suitable for Bondage, Electrics, CBT, Nipple Play Medical Play, Impact play, Strap on and much more! Essentially, as a Professional Dominatrix you wouldn't need to bring anything, AT ALL.
I was considering keeping the space for My own private use but since I do tend to enjoy traveling around 25% of the year and I also have a private life that keeps Me largely away from the space at weekends it would be a shame to leave it so empty when I could offer it's use to a few very select (Female Professional Dominants ONLY) Ladies.
I'd like to offer a unique take on hire that involves some mentoring with an idea that the Ladies whom are selected to be able to use My dungeon as their base dungeon to grow their business from and learn from My mentorship as well. For example, such as the occasion rises you take on a needle play session but are unsure of how to play safe with needles, I can be on hand with notice to show you prior to the session (a minimum hire length will apply).
My dungeon is based in Wokingham, with accessible public transport options, the nearest bus stop being only 0.5 mile from the dungeon and the nearest train station a 10 minute drive away (55 minute walk).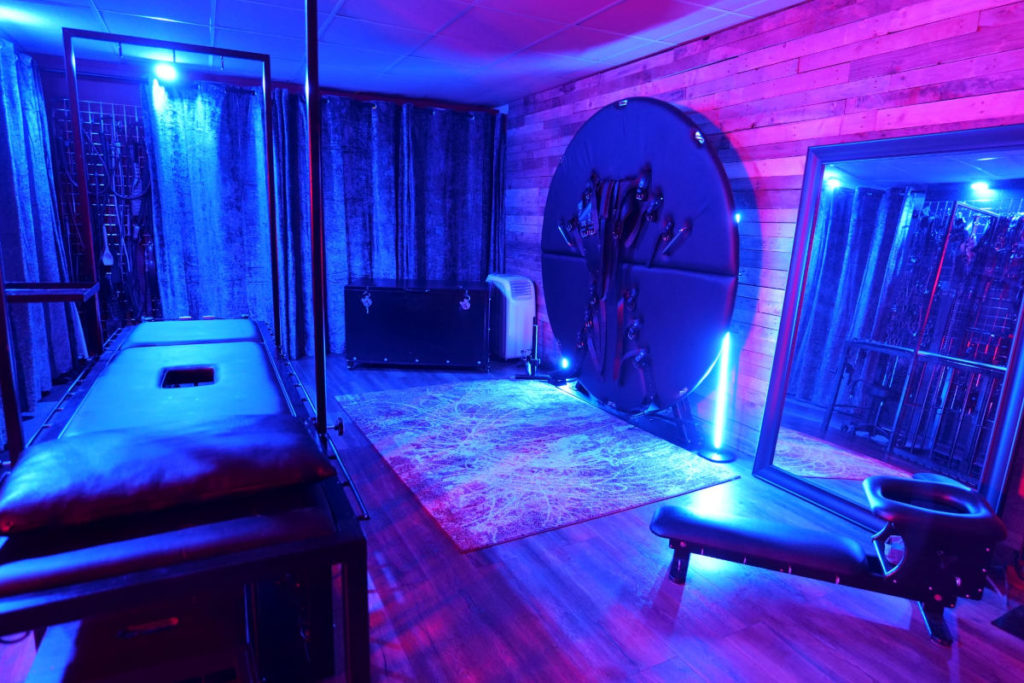 I would like to add, My dressing room will be off limits, but the main dungeon space is big enough for you to dress / prep in prior to session and there will be an area provided for you to keep your belongings secure and safe during play.
The dungeon area features (a curtained off) kitchenette with everything you could need to prepare snacks / refreshments if on site for longer sessions or a full sessions day such as coffee machine, microwave, fridge. The dungeon space also has a sectioned off area with a huge 5'5ft shower block (perfect for watersports) and toilet, with racking for clients to leave their clothes and belongings sat when in session.
You'll have access to all the cleaning products and consumables you'd need for session such as gloves, condoms, lube.
Those that have visited Me so far this year for collaboration have exclaimed just how well thought out the space is and how I've thought of everything that could be needed, such as first aid items, hygiene products for men and very nice coffee (so important - Domme fuel).
So if you are Berkshire, Hampshire or even West London based and looking for a regular base to run your FemDom sessions from, this would be an excellent opportunity for you.
Get in touch:
email: ObeyMistressTess@outlook.com
WhatsApp: +44 7764 597687