I've decided to conduct a CBT Workshop for any Professional Dominatrices new or experienced looking to advance their CBT skills, or even lifestyle Dominatrices wanting to further explore the niche of CBT with their partner/s whom have already played with CBT but would like to become more confident / advanced.
I'm quite widely known on the Professional FemDom scene as a sadist with a penchant for cock and ball torture.
I'll be working with a few kink providers to provide Me relevant equipment such as medfetuk.com and TrussedUK.
The workshop will incorporate topics such as:
- Methods and equipment
- Hygiene / Health & Safety
- RACK play with CBT
- CBT Improvisation in a domestic setting / on tour
- Play aftercare
I will be covering methods from the moderate to the extreme end of the scale, such as:
- Rope Bondage - Safety knots and pretty ties
- Ball Weights
- Clamps, clips, pegs
- Urethral Sounding
- Needle Play
- Wax Play
- Castration Play
- Surgical Staples
- Testicular Nailing
The date of the workshop will be WEDNESDAY 20TH SEPTEMBER.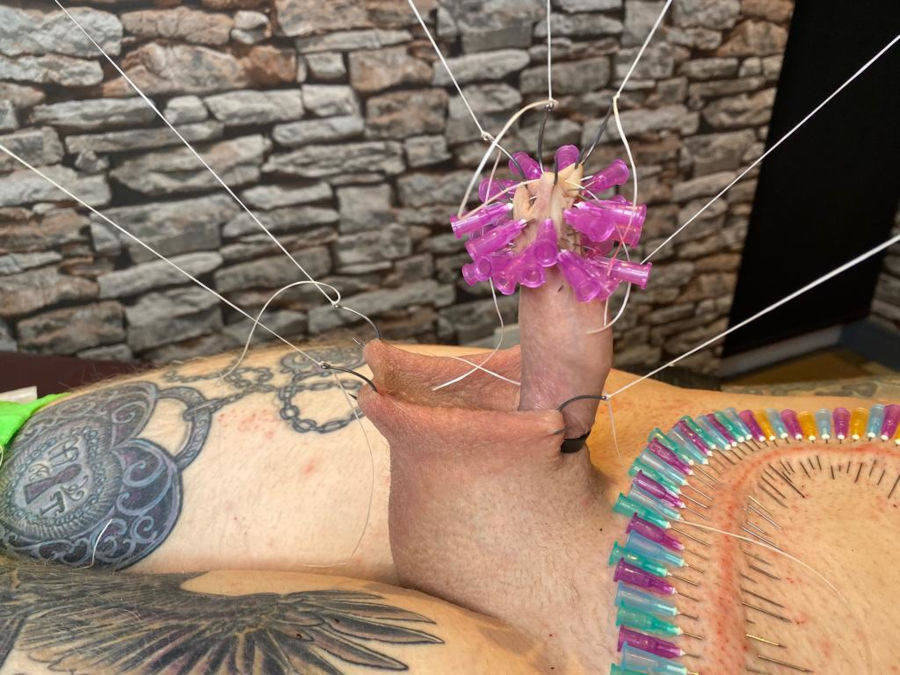 I will be running two time slots of 3 hours per time slot each, the timings will be a 12pm and a 4pm time slot. Each time slot will be limited to 6 Ladies, I will have 2 or 3 stunt cocks there to practice the different CBT methods on. I will provide writing materials and recording parts of the session for your reference after the session, which means you can leave your mobile phones in your handbags and fully enjoy the session and successfully learn some new practices!
Each Dominant Lady will leave the workshop with new experience, workshop notes including recommended equipment vendors and a goodie bag containing a variety of the equipment you will have used during the workshop so you're able to continue right away with the new skills you've learned. I'll be holding space at the end of the workshop for any additional questions you may have.
Please DO be aware, that whilst this workshop is set to provide you with guided experience of alternative and new CBT methods, it is meant to be demonstrated as use for fun with as much knowledge and experience that I can pass on from My 8 years as a Professional Dominatrix. I am NOT responsible for any carelessness / negligence post workshop. You will not be receiving a training certification of any type.
Workshop cost: £250 per person (payable in full via bank transfer upon booking your place)
To book your space at this workshop, email: ObeyMistressTess@outlook.com