Outdoor Female Domination Sessions
Imagine, the feel of stone floor beneath your knees, your cheek pressed again the wooden slats of the barn wall. You are blindfolded but you can hear the faint clack of heels approaching from a distance. The hemp rope grazing your ankles, your wrists, your thighs as you sway to keep balance. Your breathing, fast and shallow as the minutes tick by and anticipation grows..
I am lucky enough to have solo access to private derelict retired farm land in the Buckinghamshire / Bedfordshire border area. Over the coming Summer months (June – August) will be offering outdoor female domination sessions at this location subject to weather conditions. The sessions can be conducted on either on grassed area, open but not overlooked land or within large derelict high ceiling wooden barns. I've invested time and money into equipment to support various kinds of outdoor play sessions / scenarios including kidnap, abandonment, interogation, confinement, caging and animal fantasy play.
Maybe you just relish the idea of the sun on your bare naked butt cheeks as I circle you, deciding how to devour you, deciding how I want to use you as my submissive, obedient play toy.
Or maybe you want to play the perfect sissy serving the perfect picnic lunch to your Mistress in the beautiful sunshine, to be scored for your efforts and subsequently punished.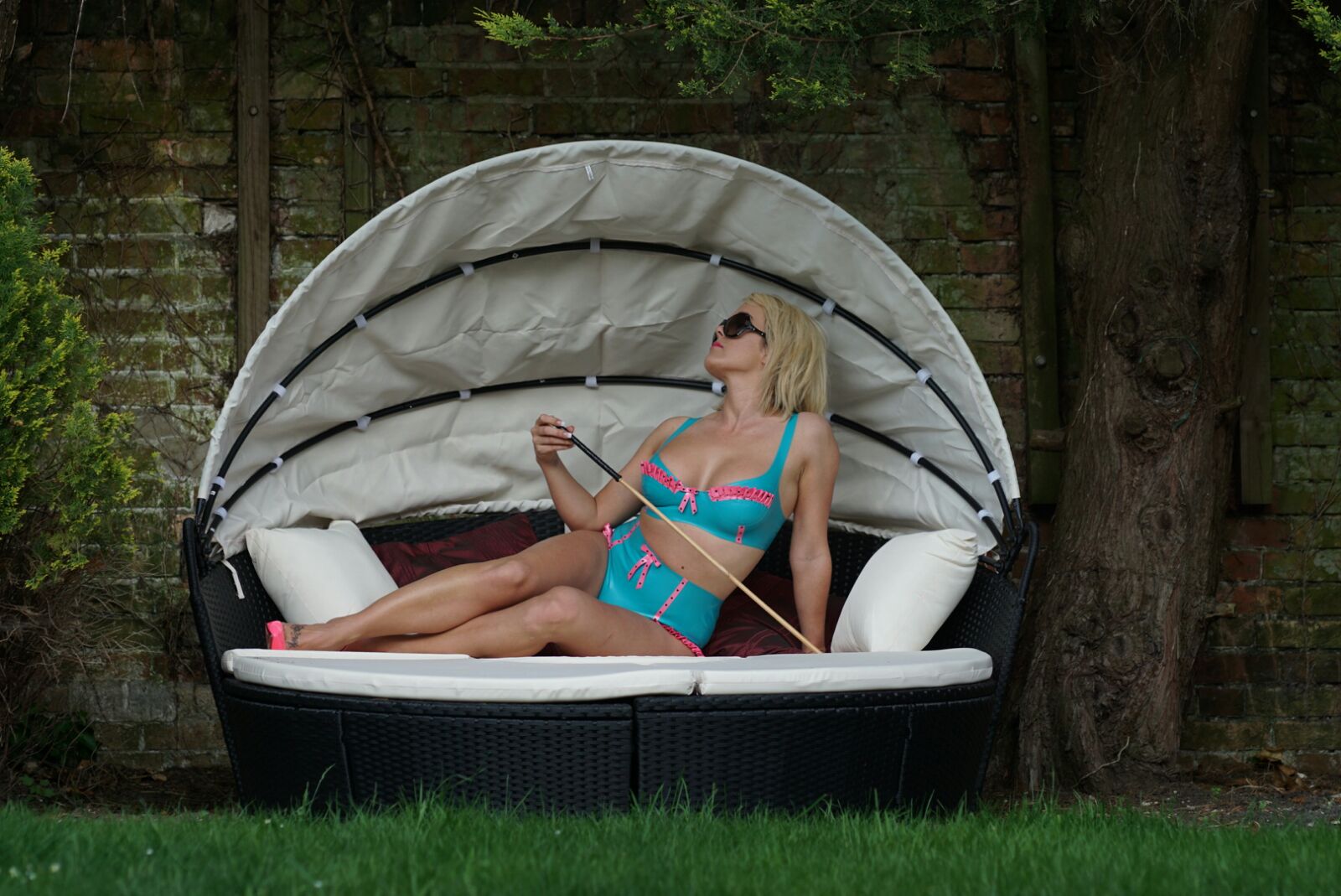 Minimum booking will be for 90 minutes and as per my website information, if you are applying for this type of session as our first session together initial sessions are always limited to 90 minutes, a deposit will be required to secure a booking in all instances.
Be thorough and detailed but precise in your application, I will be extremely selective in my choosing whom to play with. References will be mandatory for experienced players. Availability for these sessions will be for Monday or Friday daytimes only, between the hours of 11am and 5pm.
Come and serve your Mistress in the beautiful open air for this rare opportunity.
Faithfully
Mistress Tess x